Utilising technology to improve efficiency and streamline processes is essential in the fast-paced business world. By selecting the appropriate tools, you may automate routine chores, enhance collaboration, and streamline complicated procedures. Today's time a 20-year-old kid making money without any knowledge of any coding language, by just using great AI tools. This tool can help you to boost your efficiency and productivity which will again help you to grow and earn more money. 
So without wasting any time let's see some of the best AI tools that can help you to earn money: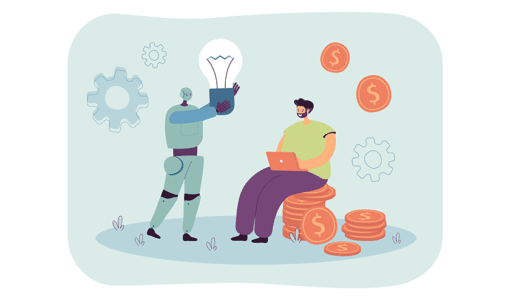 8 free AI and No-Code tools to start printing money online
In this article, we'll talk about 8 free AI and No-Code tools to start printing money that can save you time, and money, and ultimately help you develop. These tools, which include everything from social media management to website creation and email marketing, have been chosen for their user-friendly interfaces, rich functionality, and capacity to be tailored to different business requirements.
Zapier
Anyone trying to improve their productivity and streamline their operations should use Zapier. Users can focus on more important tasks and save time by automating repetitive operations and integrating various web applications.
With the help of the no-code automation platform Zapier, you can quickly and easily design automated workflows, or "Zaps," that save time and minimise manual labour. Data entry, file management, and lead nurturing duties can all be automated with Zapier's more than 3,000 app connections. To add new email subscribers to your CRM automatically, for instance, or to generate invoices for finished projects in your project management platform, you can develop a Zap. Zapier enables businesses to concentrate on important, revenue-generating operations by getting rid of repetitive tasks.
Hootsuite
Anyone trying to better manage their social media presence can benefit from using Hootsuite. Users can save time and enhance their social media strategy by utilising Hootsuite to plan posts, track conversations, and analyse performance.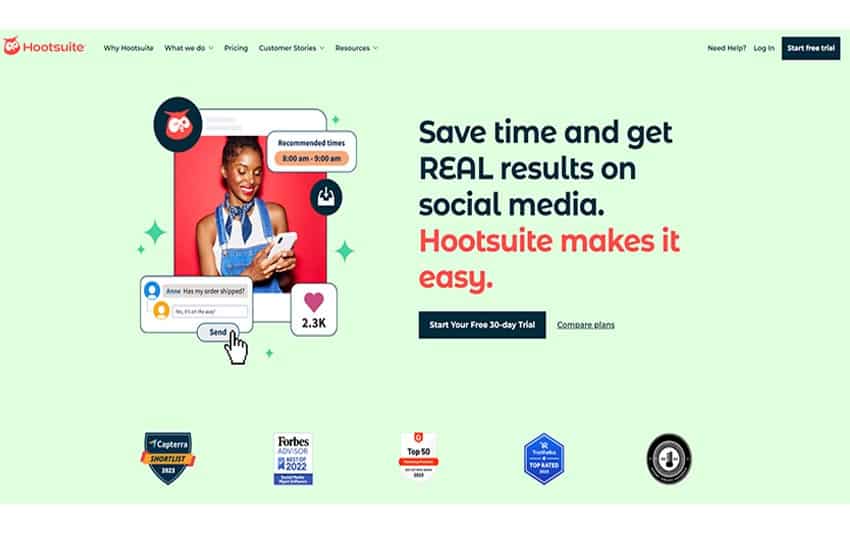 Hootsuite makes managing social media easier by offering a single dashboard where users can schedule posts, check feeds, and assess effectiveness across many networks. Bulk scheduling, real-time analytics, and social listening are some of its strong features.
Businesses can efficiently manage their online presence, interact with their audience, and gather information to improve their social media strategy by using Hootsuite. For instance, a business can plan out a week's worth of social media posts in advance and monitor the results of each one to determine the best content to post and the best times to post it.
Google Analytics
A web analytics tool called Google Analytics enables users to monitor website traffic and examine user behaviour. Users can learn more about how people use their websites and find areas for development with Google Analytics. Anyone wishing to comprehend how users engage with their website can benefit from using it. Users can pinpoint problem areas and enhance their website's performance by utilising Google Analytics to monitor website traffic and examine user behaviour.
Businesses can learn a lot about how consumers engage with their websites and spot opportunities for development by tracking different metrics like page views, bounce rates, and conversion rates. Businesses may improve their marketing strategy and make fact-based decisions by integrating Google Analytics with other marketing tools. An e-commerce business, for instance, can use Google Analytics to monitor the success of a marketing campaign, find high-converting traffic sources, and modify their ad targeting as necessary.
Canva
Canva is a visual design application that enables users to make designs fast and simply, even without prior design knowledge. Users of Canva can generate a wide variety of designs, such as graphics for social media, presentations, and promotional materials. Anyone wishing to make designs quickly and effortlessly with a professional appearance should use this application. Users may save time and produce high-quality designs without prior design knowledge by utilising Canva's templates and design components.
Users of Canva can generate a wide range of documents, such as presentations, marketing collateral, and graphics for social media. Teams may collaborate on design projects with ease thanks to its drag-and-drop interface and functionalities. For instance, a small business owner can use Canva's templates to produce a promotional flyer and then share it with their staff for comments and adjustments before printing.
Shopify
A user's online store can be created and managed on the Shopify e-commerce platform. Users can effortlessly set up their online store, manage their products and inventory, and take care of their payment processing with Shopify. For anyone wishing to create an online store fast and easily, Shopify is a potent tool. Shopify makes it simple for users to maintain their online store and expand their business thanks to its user-friendly interface.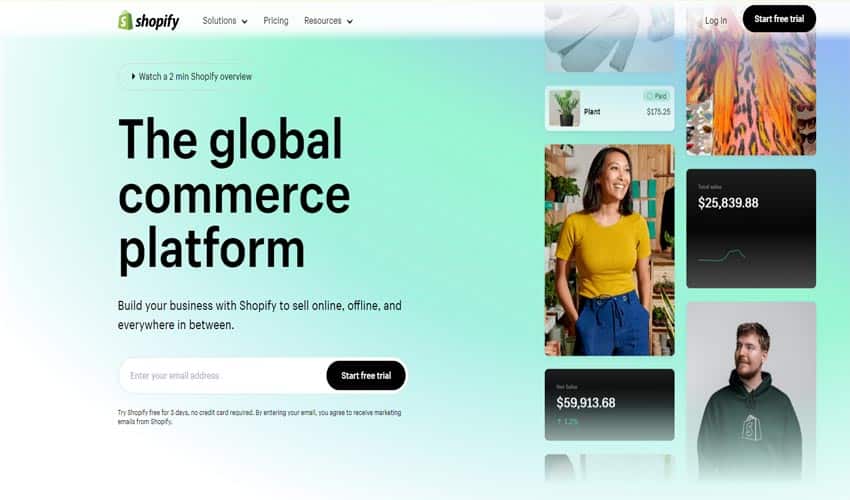 It is a well-liked option for companies of all sizes due to its adaptable layouts, and integrated payment processing. Shopify has a number of services that make running an online business easier, including inventory management, order tracking, and customer relationship management. For instance, a small business owner doesn't need any technical knowledge to easily set up a Shopify online store, add products, and begin taking orders.
Grammarly
With the aid of Grammarly, users may polish their writing and produce content that is free of errors. Users can use Grammarly to verify their work for problems in grammar, spelling, and punctuation as well as in style and tone.
Writing helper Grammarly assists users in producing professional, error-free material. Grammarly makes sure that your written communication is polished and successful. It's simple for businesses to improve their writing across platforms because of its real-time advice and connectivity with different web applications. When a content marketer uses Grammarly to edit a blog post before posting it, for instance, they may make sure that there is no error and that it is well-readable to the audience.
Buffer
Anyone trying to manage their social media presence better can benefit from using Buffer. Users can save time and enhance their social media strategy by utilising Buffer to plan posts, track interactions, and analyse performance.
Buffer is a potent scheduling and analytics application for social media that makes managing social media accounts much easier. Users can plan posts across several platforms, interact with their audience, and analyse performance using the dashboard's configurable reports thanks to its user-friendly interface. By determining the ideal times to post, comprehending audience preferences, and monitoring the effectiveness of their campaigns, Buffer's capabilities assist organisations in optimising their social media strategy.
For instance, a digital marketing firm can use Buffer to handle the social media accounts of its customers, scheduling posts in advance and tracking the success of each one to make data-driven changes. Businesses may save time and enhance their social media presence by adopting Buffer.
Wix
Anyone wishing to quickly and easily build a website with a professional appearance should check out Wix. Users may save time and produce high-quality websites without any coding knowledge by utilising Wix's templates and design components.
Wix is a no-code website builder that enables users to produce expertly designed websites without any prior coding knowledge. Website development is a snap thanks to its user-friendly drag-and-drop interface, a large library of templates, and adjustable design features.
Advanced features of Wix include mobile friendliness, SEO optimisation, and the addition of e-commerce capability via its App Market. Wix, for instance, may be used by a restaurant owner to design a stunning website that displays their menu, take online reservations, and interact with social media channels for seamless promotion. Wix is a great option for companies in a variety of industries looking to build a strong online presence due to its versatility.
Also Read: Print Marketing for Small Irish Businesses: Why It Still Matters in 2023?
Conclusion
Utilising technology to improve productivity and streamline processes is crucial for success in an environment where competition among businesses is on the rise. The applications covered in this article—Zapier, Hootsuite, Canva, Google Analytics, Shopify, Grammarly, Wix, and Buffer—offer robust capabilities and nimble user interfaces that can help organisations save time, cut expenses, and spur expansion.
These technologies give firms the freedom to concentrate on their core skills and achieve their objectives by automating repetitive chores, enhancing communication, and streamlining complex procedures. To increase efficiency and optimise your operations for long-term success, think about implementing these tools into your strategy as you assess your company's demands.