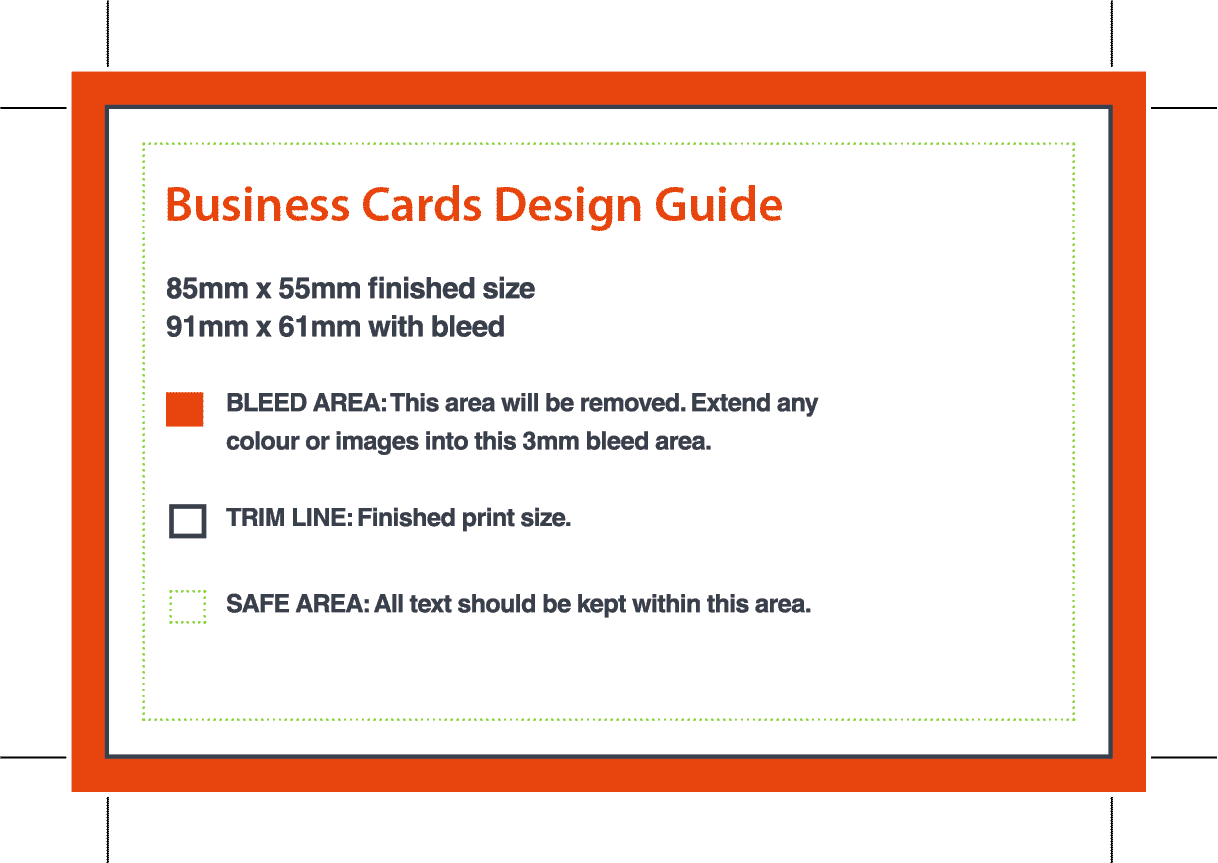 Business card size Ireland 
The most used business card size in Ireland is 85mm x 55mm.
Different businesses use different sizes, styles, paper types and lamination as per their business branding requirements for their business cards.
Rectangular and square cards are the mostly used types for business cards. Best approach is to look for size specification on the product ordering page, most of companies like discoverprint have their design specification and guides on the product page which helps the designer to make print ready design file.
Business card Size in Pixels
Business card ( 85mm x 55mm ) size in pixels will be 241 x 156 Pixels with 300 DPI resolution.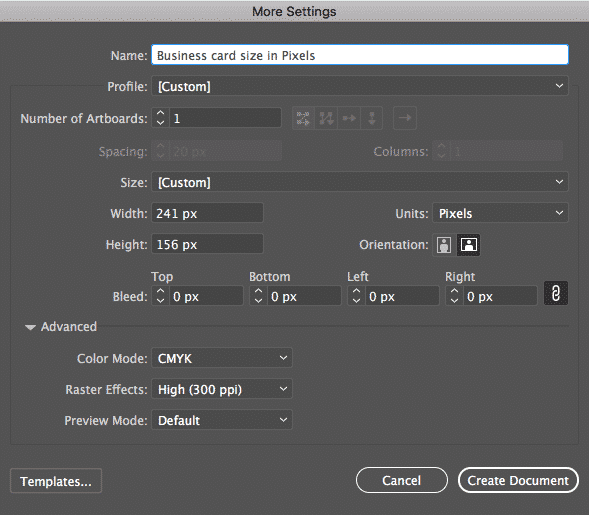 Add 3mm Bleed in size
Business card size with 3mm bleed will be 91mm x 61mm.
Most printers need a 3mm bleed in the design file, a bleed is basically an extension of the background to the edges so that when this area is trimmed after printing, it trim the design to the edges not leaving any thin white line.
So, when you design your business card, make sure to add 3mm bleed to it for best results.
While designing the cards, please keep important text at least 5 mm apart from edges.
Design resolution
For a better output, you must create the design with at least 300DPI resolution. Supply the design in high resolution PDF file.
Business card Size Template
Our team has created templates to use for designing business cards in correct size, download the following templates with size guide in mm to create your next business card.
Download Size Guide in AI ( Illustrator File ).
Design Business cards Online with Canva Free. 
Print your business cards online with us, high quality and fast service. We Deliver our business cards free across Ireland with next day courier service.
Other useful Guides:
Hope this business card size guide will help with your business card design.
If you are ordering business cards with us and not sure about the sizes, our team will help you in getting the design setup done without any extra cost to you.