Best AI tools to grow in 2023: Artificial intelligence, or AI, is changing how we work, live, and engage with the world. AI technology is assisting organisations of all sizes to grow and prosper by optimising corporate processes and developing cutting-edge goods and services. AI solutions are now crucial for content producers, small enterprises, and entrepreneurs to stay competitive in this era of digital transformation.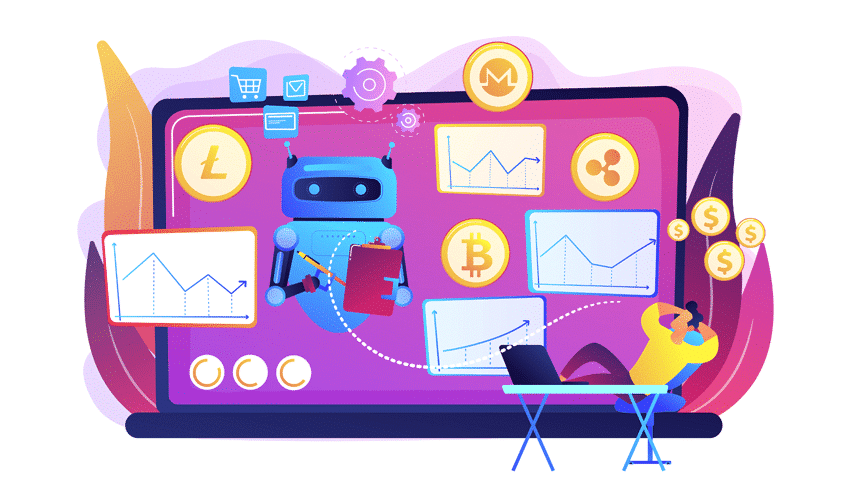 Today's organisations have access to a wide range of AI solutions that can aid in the creation of interesting content, the optimisation of marketing initiatives, and increased efficiency. In this post, we'll examine some of the top AI technologies that will be useful in 2023 for growing and thriving small businesses, entrepreneurs, and content producers.
Best AI tools to grow in 2023
If you are new in content creation or small businesses then you must know these AI tools that will ease your life and make you grow in the year 2023. So, here are the list of the best AI tools:-
Imglarger.com
Businesses may upgrade their photographs with the aid of this AI-powered Imglarger without sacrificing quality. This tool analyses and improves the image resolution using cutting-edge AI algorithms, making it appropriate for printing or high-resolution digital use.
Depending on the user's needs, Imglarger.com offers a variety of resizing options, including 2x, 4x, and 8x. By adding new pixels to the image using AI algorithms, the tool can upscale photographs without sacrificing quality, producing sharp, clear images that are ideal for high-resolution printing or digital use.
Users can upscale their photographs on Imglarger.com by uploading them to the service and choosing the preferred resizing option. The tool is appropriate because it supports a variety of image formats, including JPEG, PNG, and GIF, making it suitable for businesses that use different image formats in their marketing campaigns.
Poised.com
Poised.com is a writing assistant powered by AI that can assist content producers in honing their writing abilities and producing error-free content. Writing is a crucial component of content development, and businesses must provide high-quality content that engages readers in order to draw them in and keep them interested. Even for seasoned writers, creating content that is free from errors, grammatically accurate, and well-structured can be difficult.
Grammar and spelling checks, sentence structure analysis, and style suggestions are just a few of the services available on Poised.com. Additionally, the tool can offer commentary on the content's tone and readability, assisting businesses in producing content that connects with their target market.
Users may easily incorporate the tool into their current workflow because it supports a variety of document types, including Microsoft Word, Google Docs, and text files.
Additionally, Poised.com is appropriate for non-native English speakers, assisting them in developing their writing abilities and producing content that is well-structured and grammatically correct.
Talk to Books
An AI-powered search engine called Talk to Books can assist companies in finding pertinent literature for their research projects. Natural language processing is used by this application to comprehend the user's request and deliver pertinent results from its enormous book database.
Anyone looking for book recommendations or wishing to investigate novel concepts and subjects may find Talk to Books to be a valuable tool. For individuals who want a more conversational and dynamic search experience, the tool is very helpful. It's crucial to keep in mind that Talk to Books is currently an experimental tool, and as such, its outcomes might not always be precise or thorough.
Pfpmaker
Pfpmaker is an infographic generator powered by AI that may assist companies in producing interesting and educational graphics for their audience.
Users of PFPMaker can make a distinctive, personalised profile photo that stands out and aids in the development of their online presence. The programme is especially helpful for individuals who want to make a profile image that looks professional without spending a lot of money or time on design.
AI-generated profile images, configurable choices, and free access are a few of the standout features.
Supermemes AI
Supermeme AI is an AI-powered meme maker that can assist companies in producing popular memes that connect with their target market. This programme analyses well-known memes and generates new, interesting ones using machine learning algorithms.
Users can choose from a variety of templates, themes, and captions on Supermeme AI to produce memes that are in line with their brand.
The application is flexible for businesses looking to produce interesting memes because it has a variety of capabilities, such as image editing, text editing, and meme captioning.
It is also appropriate for non-designers, assisting them in producing visually pleasing and interesting memes. As users work on their creations, the programme provides real-time ideas and fixes to help them get better at designing memes.
Also Read : Print Marketing for Small Irish Businesses: Why It Still Matters in 2023?
Kickresume AI
An AI-powered resume creator called Kickresume AI can assist job searchers in quickly producing polished resumes.
Using Kicker Resume can assist job searchers with producing a polished and useful resume that succinctly and clearly highlights their qualifications. A well-written resume can improve a job candidate's chances of securing an interview and, eventually, a job offer for their ideal position. For job seekers who don't want to invest a lot of time or money in hiring a professional resume writer, Kicker Resume is a fantastic solution.
AutoDraw
AutoDraw is a drawing application driven by AI that can assist companies in producing stunning drawings and illustrations. A number of features in AutoDraw make it simple to generate unique drawings. These qualities consist of:
Suggested objects: As the user draws, AutoDraw suggests a list of items depending on what it believes the user is attempting to draw. On the right side of the screen, in a panel, are the suggestions.
Options for customization: The user can alter an object after choosing it from the list of suggestions by altering its colour, adding text, or modifying its size.
Collaboration: AutoDraw enables concurrent collaboration between multiple users on a drawing. This is especially beneficial for group work and brainstorming sessions.
Download and share: Once the drawing is complete, it can be downloaded as a PNG file or shared on social media.
Big Speak AI
Big Speak AI is a language model that uses AI to help organisations communicate more effectively. It is an extremely potent programme that can change both audio and text files into other types of files. Additionally, your voice will be cloned into the audio clips.
As a result, if you want to begin a profession in content creation, this tool will save your life and save you a tonne of time. It can be used in the creation of movies, podcasts, YouTube videos, and many other things.
Also read: Business Card Size Ireland – Guide & Template
Steve AI
Without any prior video editing knowledge, users may make professional-quality videos with the aid of Steve Video, an AI-powered video editing tool. It will increase website and social media traffic and engagement. The following are some of Steve Video's features:
Auto-editing: Steve Video automatically edits videos using AI algorithms, enabling users to easily produce high-quality material even without any prior experience.
Real-time feedback: Steve Video offers real-time comments on the video's quality, along with recommendations for enhancing the lighting, sound, and other aspects.
Customization: Steve Video gives users the option to add text, music, and other components to their videos to make them more unique.
Collaboration: Steve Video makes it simple for teams to work on video projects by enabling numerous users to collaborate on a video project at once.
Conclusion
Artificial intelligence is revolutionising how we work, live, and interact with our environment. AI solutions are now crucial for content producers, small enterprises, and entrepreneurs to stay competitive in this era of digital transformation.