5 Branding Ideas To Grow Your Business in 2023: Branding is an essential part of any business that wants to grow and make a strong presence in the market. The target audience will become more familiar with and aware of your brand with the help of branding. The company can stand out from the competition and become remembered in the thoughts of its customers by developing a strong brand identity with a clear message and visual components.
A well-branded product can inspire confidence and credibility among consumers. Your commitment to your company and appreciation for the demands of your customers is demonstrated when you develop a consistent brand statement and image. This may result in greater client retention and repeat business.
Branding is a very important element of growing your business, however, it can be challenging as many don't to know where to start. In this post, we'll discuss 5  branding ideas that can help you grow your business in 2023.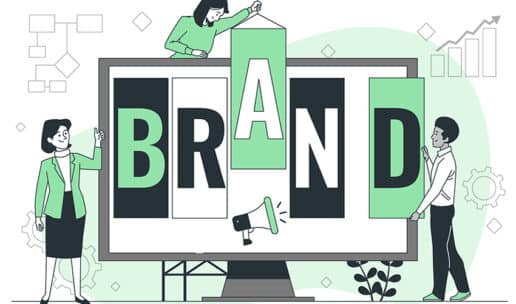 5 Branding Ideas To Grow Your Business in 2023
This article will explore some best branding ideas that will help you to connect with your audience in a better way and position better in the market. So, without delay let's start discussing these ideas:
Tell the Story of Your Brand
Telling your brand's narrative is one of the best methods to engage your consumers. Your brand story is the account of the beginnings, principles, and goals of your business. It ought to be sincere, interesting, and relatable to your intended audience. You can connect with your customers and set yourself apart from the competition by telling your brand's narrative.
Think about TOMS, a well-known brand of shoes. They explain the inspiration for their founder's decision to find a business that helps individuals in need. They are able to stand out in a congested market thanks to their distinctive story's resonance with their customers.
Let's take any Luxury brands they all have a story whether Chanel or Dior, they all have great legacy. So, if you also want to become a big brand then you should try this method that will connect your audience emotionally.
Create Valuable Content
Creating valuable and unique content is one of the best ways to engage with your customers and increase brand awareness. Content can be anything it can be blog posts, social media updates, videos, and much more. The key is to create content that provides value which again helps to connect your target audience to your brand.
Producing worthwhile content can boost audience engagement and drive social media sharing. Your audience is more inclined to share information that they find interesting or useful with their friends and followers, which can help grow brand awareness and reach.
For example, a healthcare company could make a blog post about the benefits of exercise or share tips for staying healthy. By providing valuable content, you can build trust with your audience and establish yourself as an authority in your industry. Also, you can create campaigns, for instance, Puma, a fitness brand create campaigns around the importance of sports, fitness etc.
Also Read:12 Best Small Business Ideas Anyone Can Start in 2023
Create a Powerful Visual Identity
Your brand's visual identity is important since it affects how your audience views you. A company's logo, colour palette, typography, and other visual components are all part of the visual identity.
You can make your business stand out and give your audience a consistent brand experience by developing a strong visual identity.
for example, Coca-Cola has a distinctive visual identity that features its recognisable red and white colour scheme and traditional typeface. This instantly recognisable visual identity makes Coca-Cola stand out in a crowded market.
Building brand recognition and audience trust with a compelling visual identity. Your audience will find it simpler to recognise your brand and develop trust in your company when all of your branding materials, including your website, social media accounts, and marketing collateral, have a consistent appearance and feel.
For instance, the sportswear company Nike has a recognisable "swoosh" logo that is known the world over. This logo has come to represent the company's dedication to excellence, athleticism, and innovation, which helps them gain the audience's trust.
Leverage Influencer Marketing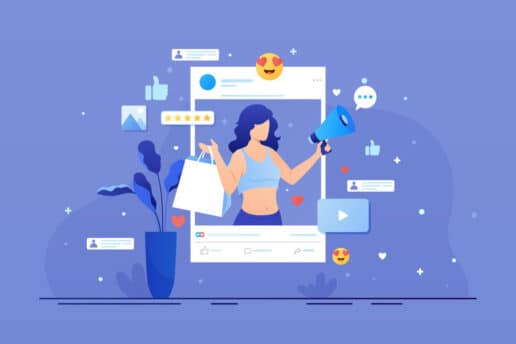 Influencer marketing is an effective strategy for expanding brand recognition and reaching new consumers. You may promote your brand to a broader audience and establish trust with your target market by working with influencers who have a sizable following in your industry or niche.
To promote their products and attract a larger audience, a beauty firm might, for instance, team up with a well-known YouTube beauty influencer. You may reach new customers and capitalise on the influencer's existing fan base by using influencer marketing.
Influencer marketing can help you advertise your business at a reasonable price. Influencer marketing frequently offers a higher return on investment (ROI) and reaches a more niche audience than conventional advertising techniques.
For instance, a food business and a culinary blogger could collaborate to develop a recipe that uses their products. A focused group of food lovers can be reached with cost-effective marketing through this kind of engagement.
Personalize Your Brand Experience
A wonderful strategy to engage your audience and foster loyalty is to personalise your brand experience. Personalising your website, email campaigns, and social media messaging are examples of this. You may create a more interesting and memorable brand experience by adjusting your messaging to the preferences and interests of your audience.
For instance, Amazon customises its website and email marketing by providing customers with personalised product recommendations based on their past purchases. Customers may become more loyal and likely to make repeat purchases when they feel valued and understood.
Suggested Reads:
5 Advantages of Using NCR Paper for Your Business Needs
How much do business cards cost Ireland?
Conclusion:
In conclusion by raising brand awareness, interacting with your audience, and establishing credibility, these five branding concepts can aid in the expansion of your company. You can develop a brand that connects with your target market and promotes company growth by communicating your brand narrative, producing worthwhile content, developing a distinctive visual identity, utilising influencer marketing, and customising your brand experience.